Wise Care 365 Pro can display all the essential information of your computer. It is a powerful system and hardware monitoring utility. FREE DOWNLOAD NOW!
We often wonder how to improve and monitor our PC's performance. Now it is time to test Wise Care 365 Pro which can display all the essential information of your computer. On one hand, it can list all the running processes and you can shut down any of them which you don't need. On the other hand, all the crucial hardware components will be shown briefly, that will make know much better about your computer.
What should you do to monitor your PC and keep it run smoothly? Wise Care 365 Pro is a professional PC optimizing tool. With it you can keep an eye on the system resource usages of your computer. It's free and very easy to use. Give it a try now!
Here, we will show you one of its functions which can help you to monitor your system. Just follow us.
Step 1, Download and install Wise Care 365 Pro. And then launch it on the windows computer.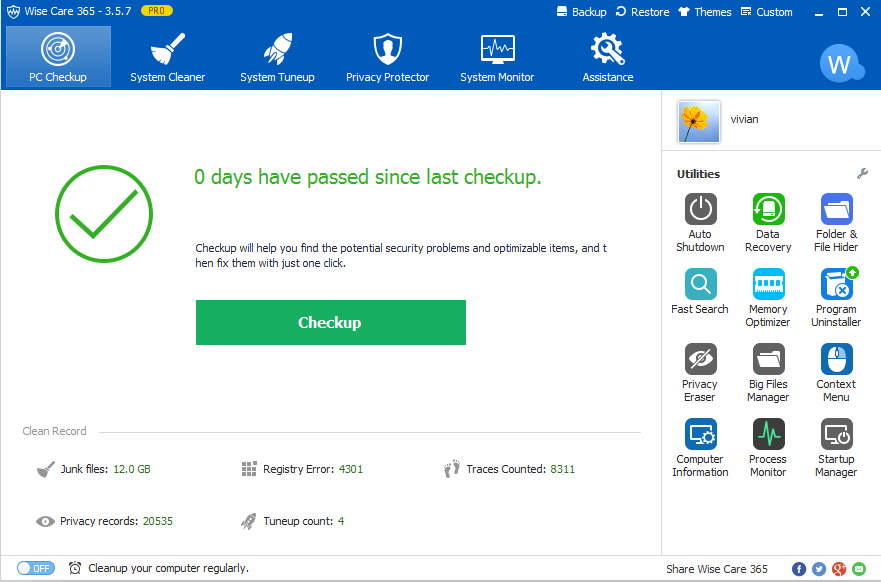 Step 2, Click "System Monitor" button and you will find there are two parts in it: Process Monitor and Hardware Overview. Meanwhile, it will show the amount of the processes on the top.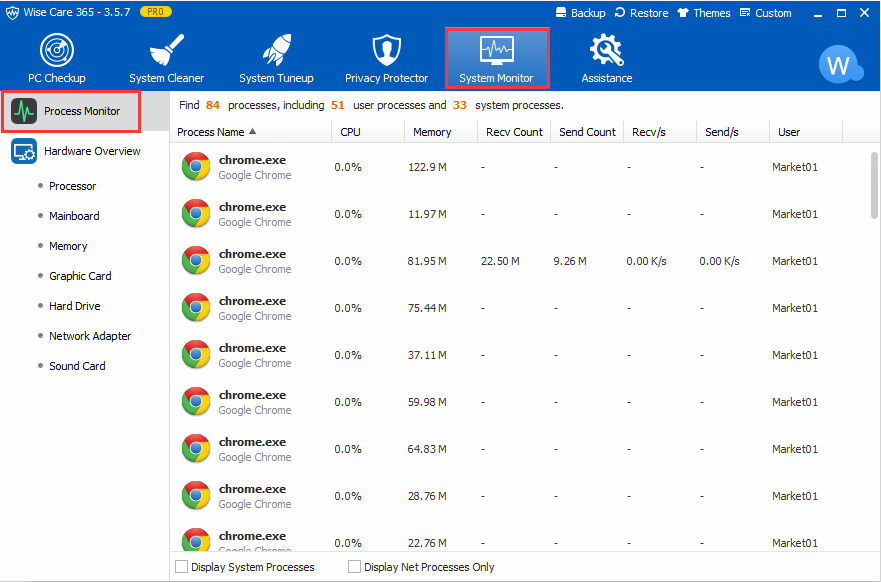 Step 3: If you want to end any process, please click "End process" from here. Besides, you can also view the detail info and block net access. And there are two ways of displaying listed at the bottom.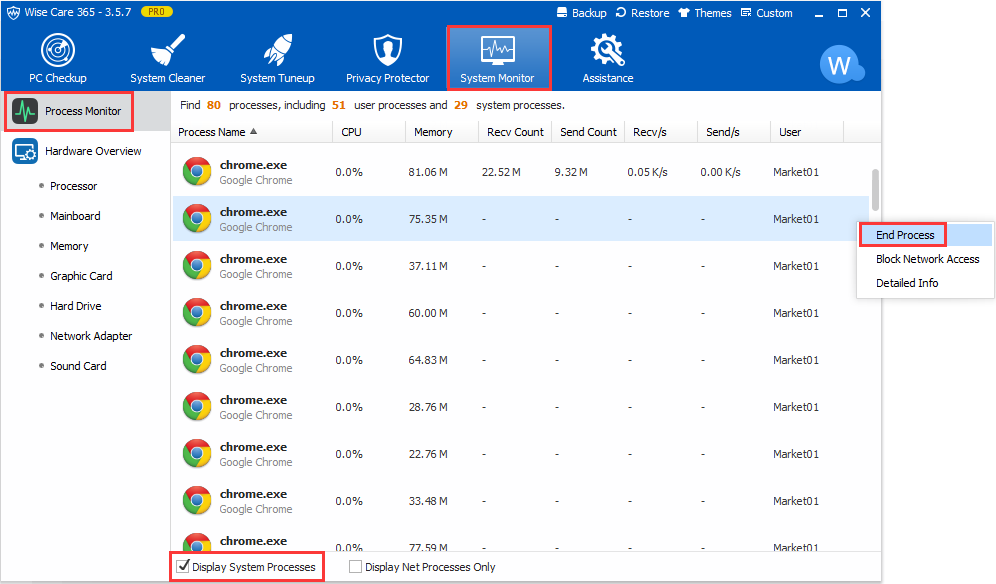 Step 4, From "Hardware Overview", you can check the detail information of your hardware easily, such as CPU, mainboard, memory and so on.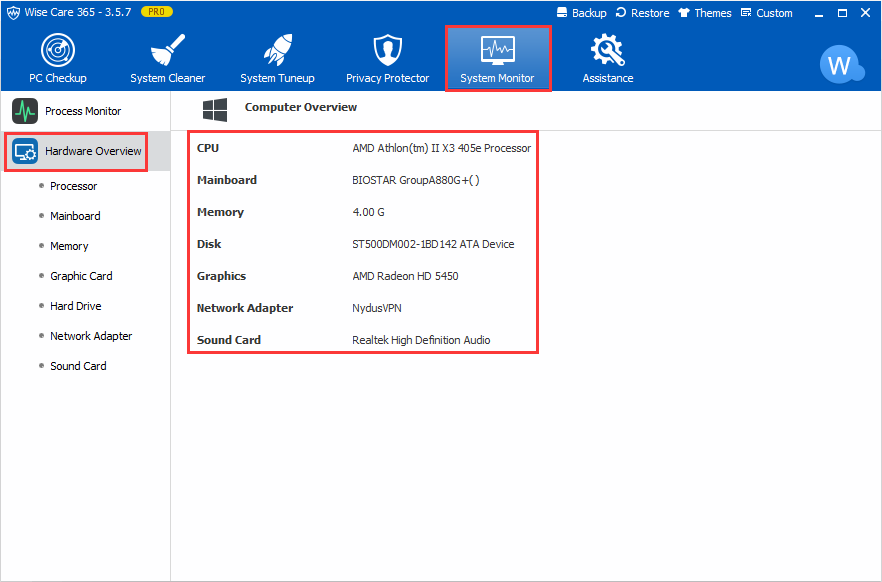 Notes: You will find that there is a floating window in Wise Care 365 Pro. It can show the upload speed, download speed, memory usage and temperature clearly.

What's more, Wise Care 365 Pro can do much more for your PC. It optimizes PC's performance, defrags disks and the windows registry and manages the startup process as well as services.
Now Download Wise Care 365 Pro to experience the surprise it brings to you. If you have any questions, please contact us by leaving a message.