Do you experience the same issue like me? My PC is getting slower and slower after I downloaded some programs from the Internet. After a few hours or days my computer becomes cluttered with thousands of junk files such as browser cache files, toolbars and even spywares, which are created by Windows and the programs that write temporary files, during the installation. And when you try to remove these junk files from your computer or uninstall the programs you'd downloaded you will notice these junk files and programs cannot be removed from your computer at all.
What should you do to protect your PC and keep your PC in tiptop shape? Wise Care 365 is a professional PC cleaning and speed up tool. With it you can stabilize, secure and speed up your computer with just one click. It's free and very easy to use. Give it a try now!
How to clean up junk files on your computer within one minute? Here, we show you the easiest way to remove junk files and optimize your PC.
Part 1. Check the whole running condition of your PC.
First of all, download and install Wise Care 365. The whole junk files scan process will be finished within few steps as shown below. Just follow us.
Step 1. Launch Wise Care 365 on the windows computer.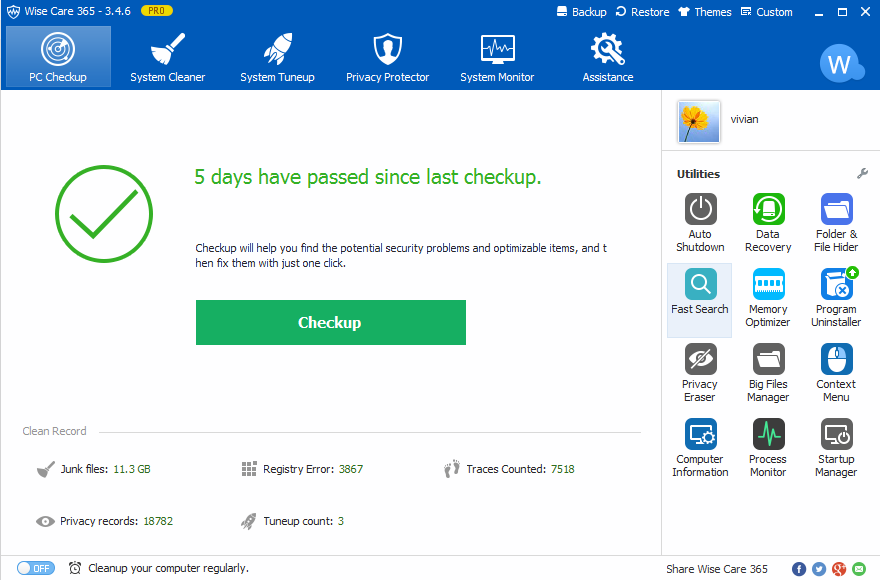 Step 2. Click "PC Checkup" button to check the whole health status of your PC.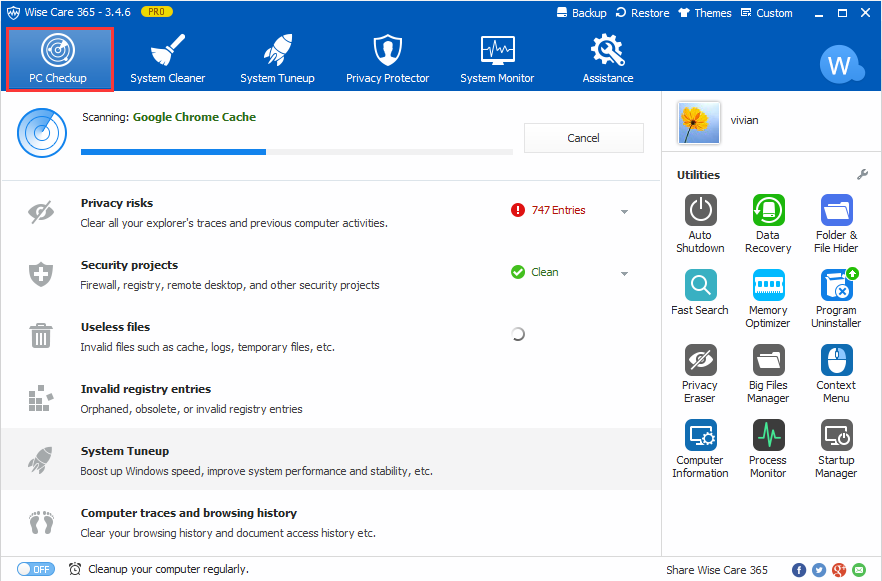 Step 3, Click "fix" button to fix to clean up all the junk files in just one click.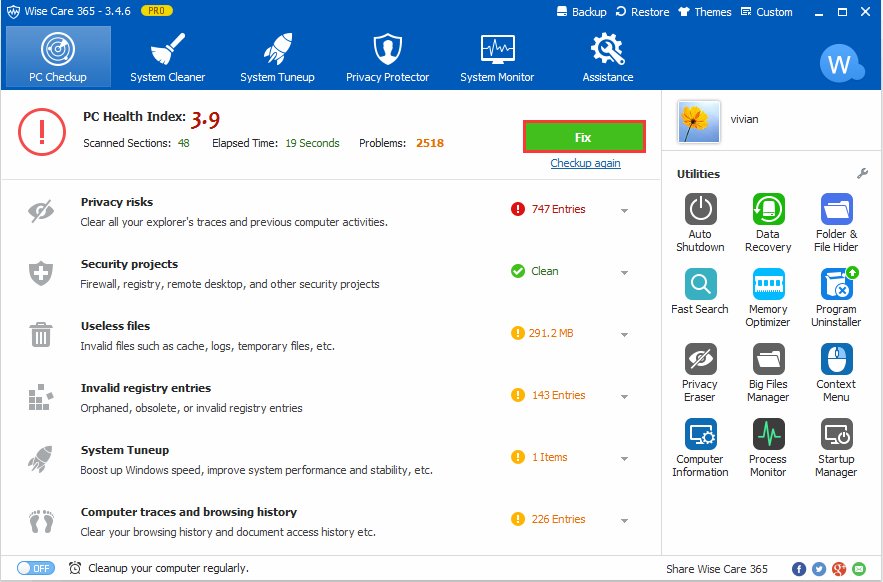 Step 4, PC cleanup is complete and all the junk files are completely removed from your computer.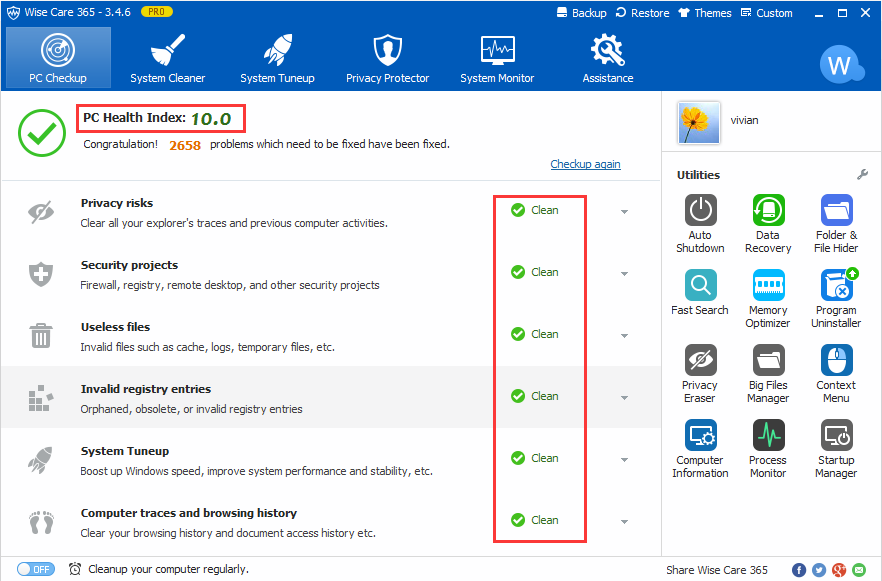 Wise Care 365 is designed to make it as easy as possible to clean up junk files and keep your PC running at its optimum speed. Further more, Wise Care 365 can do much more for your PC. More features of Wise Care 365:
System Cleaner
System Cleaner cleans invalid registry entries, useless files, download history, browsing history, form history, invalid shortcuts, traces, cache, cookies, passwords, Windows components, files with specific extensions and slims down your system.
System Tuneup speeds up system, defrags registry and disk, and manages startup and service.
System monitoring can not only monitor the process but also display the detailed information of your hardware such as mainboard, graphic card, memory and so on.
Don't stop here, Download Wise Care 365 now to start remove junk files and speed up your PC immediately or contact us by leaving a message if you have any questions.